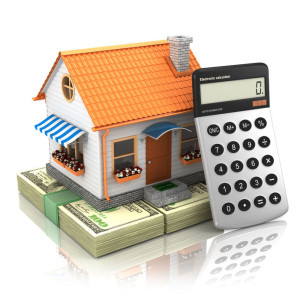 The appraisal is an important part of the home buying process. But what happens if the appraisal comes up short of the agreed-upon selling price?
Here's an example: A home is listed for sale for $350,000. It's a multiple bidding situation, so you offer a higher price of $370,000 to gain an edge over other buyers. Your offer is accepted by the seller. However, your lender's appraisal comes back and it shows the value of the home is only $350,000. That means the lender is only going to provide you with a loan based on that amount.
When an appraisal comes in lower than expected, home buyers have a few choices. If you really want the home and have the cash on hand, you could make up the difference with a larger downpayment. You also could try to negotiate a lower selling price. The seller doesn't have to lower the selling price, of course, and will understandably be reluctant to do so. In some cases, the buyer and seller each give a little, with the seller lowering the price and the buyer making a larger downpayment.
Another option is to see if it's possible to order a second independent appraisal or to appeal the existing appraisal. Your lender can let you know if there's any type of appraisal review process. You and your real estate agent will have to analyze the appraisal to make sure the appraiser included all relevant comparable sales on the report
Lastly, if you have an appraisal contingency in your offer, you have the option of walking away. It's a last-ditch option if all other efforts fail.